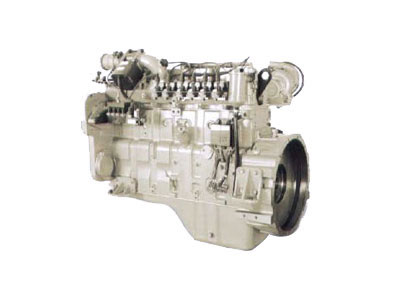 SC8DT Natural Gas Engine
Good Performance
EuroⅢ and EuroⅡNatural Gas Engines for Trucks have good performance and good fuel economy within whole power range. The engine control system can make adjustment automatically according to change of atmosphere, thus making the engine run without performance deterioration at attitude of 3000m and below.
LARGE LOW-END TORQUE (SC8DT Natural Gas Engine)
Good taking off, accelerating and climbing performances.
Good Fuel Economy
Minimum fuel consumption per 100km running is less than 38m3. The engine has lower fuel consumption within its whole operation range compared with other engines of the same kind, which significantly reduces truck operation cost.
ENVIRONMENT FRIENDLY
The Engine passed national certification of EuroⅢ in 2005 and can be updated to EuroIV.
GOOD APPLICATION ADAPTTION
Basic connecting dimensions are identical to those of the diesel version.
GOOD RELIABILITY
Small specific power(power/liter), low compression ratio. The electronic control system is stable and reliable with minimum failure rate.
LOW MAINTENANCE COST
Basic components are inter-changeable with the components of the diesel version. Wear parts such as spark plug and high voltage cables are domestic products that are inexpensive and having good service with sufficient local spare parts.
SPECIFICATIONS of SC8DT Natural Gas Engine
Model
Unit
Euro Ⅲ
Euro Ⅱ
SC8DT230Q3
SC8DT2503
SC9DT
280Q3
T6114
ZLQ4B
T6114
ZLQ3B
6CTL
280-2
Type
6-Cylinder 4-Stroke, Water cooled
Aspiration
TCI
Bore×Stroke
mm×mm
114×135
114×144
114×135
114×144
Total Displacement
L
8.3
9
8.3
9
Compression Ratio
11:1
Rated Power/Rated Speed
kW/r/min
172/2200
184/2200
206/2200
172/2200
184/2200
206/2200
BMEP@Rated Condition
kPa
1134
1213
1359
1134
1213
1359
Maximum Thermo Efficiency
%
37
Oil Consumption Rated
g/kW.h
≦0.25
Maximum Torque/Speed
N.m/r/min
920/1300
-1400
832/1300
-1400
1110/1300
-1400
830/1300
-1400
920/1300
-1400
1110/1300
-1400
Noise
dB(A)
≦96
Overhaul Interval
km
≧400000
Overall Dimension
mm
1363(Length)×1081(Width) ×720(Height)
Weight
kg
640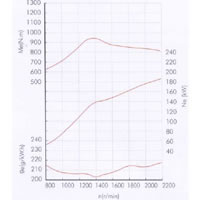 As a renowned natural gas engine manufacturer in China, SDEC is committed to manufacturing high quality Natural gas engines, diesel engines, generators, and more. Thanks to our consistent quality and dependable service, we have received ISO9001, QS9000 and TS16949 certification. We are located in Shanghai. This location allows us to transport our engines to you at reduced costs due to the availability of convenient transportation facilities.
Contact us today and we'll work with you to find the ideal product that you desire!