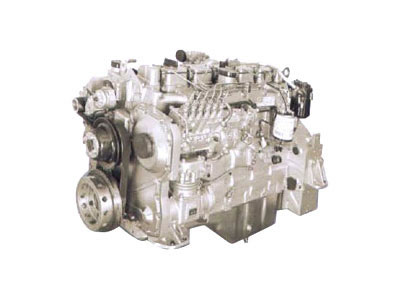 6CL Diesel Engine for Trucks
6CL Diesel Engine for Trucks was developed by elongating the piston stroke of 6C diesel engine. It is ideal power for a new generation.
GOOD RELIABILITY Optimized design and high quality components ensure good engine reliability with a first overhaul interval of 400.000km.
COMPLIANCE WITH EMISSION STANDARDS Meet EuroⅡ emissions regulations with mechanical fuel system and Euro Ⅲ emissions regulations with electronic fuel system.
GOOD FUEL ECONOMY Optimized engine development ensures a wide range of low fuel consumption with minimum BSFC below 200g/kWh
GOOD APPLICATION ADAPTATION
Inter-changeable with 6C engine to achieve good compatibility and adaptation.
GOOD PERFORMANCE Rated power is 300 PS with large low-end torque.
SPECIFICATIONS of 6CL Diesel Engine
Model
Unit
Euro Ⅱ
6CL280
6CL290
6CL330
Type
In-line,6-Cylinder,4-Stroke, Water Cooled
Bore×Stroke
mm×mm
114×144
Total Displacement
L
9
Speed/Power@Rate Conditon
kw/r/min
206/2200
213/2200
243/2200
Fuel Consumption Rate@Rated Condition
g/kw.h
≤226
Smoke@Rated Conditon
FSN
≤1.0
Max.Torque/Speed
N.m/r/min
1170/1300~1500
1185/1300~1500
1320/1300~1500
Torque Back-up
%
≥20
Fuel Consumption@Max.Torque
g/kw.h
≤198
Smoke@Max.Torque
FSN
≤0.5
Oil/Fuel Consumption Ratio
%
≤0.40
Noise
Db(A)
≤98
Overall Dimension
mm
1363(Length) ×925(With) ×794(Height)
Weight
kg
640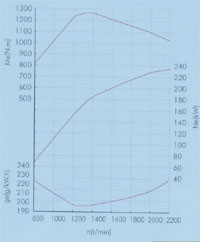 Established in 1947, SDEC is a premier diesel engine manufacturer and supplier in China. Our diesel engine for trucks or truck engine is very popular with customers worldwide. Owing to our high quality engines and generators, we have received ISO9001, QS9000 and TS16949 certification. We are located in Shanghai. Here we have easy access to sea ports, airports and highways, which allow us to ship our products at competitive prices.
Thank you for browsing our website!